Sometimes it's hard to watch the news.
The ongoing war within Israel has caused chaos, fear, and division. Thousands of innocent families and children are caught in the crossfire and it is devastating. When tragedy strikes, we have hope in a God who loves us and listens to us.
And what breaks my heart, is that this war has caused tension within our nation. Have grace and give grace. We pray for the safety of every soul involved in this terrible situation, in Palestine and Israel. We even pray for those in the Hamas terrorist group so that they would repent and come to know Jesus. 
Some Christian artists have responded to this conflict with prayer. Here are a few posts to inspire you and give you hope. One of the best ways to create unity is by praying together for our world to turn to Jesus!
1. Chris Tomlin
Chris Tomlin and his wife Lauren lead us in a prayer for the nation of Israel based on Matthew 6:9-13 (NLT).
2. CeCe Winans
CeCe Winans is praying for war to cease!
View this post on Instagram
3. Tauren Wells
"Our broken world needs a praying church." | Tauren Wells
View this post on Instagram
4. Lauren Daigle
"Praying for Israel! For such a time as this. May we not underestimate the power of prayer." | Lauren Daigle 
View this post on Instagram
5. Michael W. Smith
Michael W. Smith led a time of worship and prayer for the nation of Israel from his living room.
View this post on Instagram
When it seems like the world is falling apart, we have a God who is always in control.
"Above all, clothe yourselves with love, which binds us all together in perfect harmony. And let the peace that comes from Christ rule in your hearts. For as members of one body you are called to live in peace. And always be thankful." | Colossians 3:14-15 (NLT)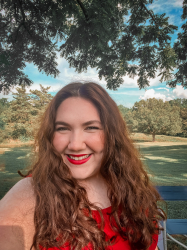 Latest posts by Alaina Goode
(see all)