I just don't know how I'm gonna get through this.
We've all been there. When a loved one is suffering on a hospital bed, when you are crippled with anxiety and depression, when nothing seems to be going right. This is why faith feels crazy sometimes. Because the truth is, when we believe and know that God is in control, all things are possible. 
In a TBN (Trinity Broadcasting Network) interview, CeCe Winans recounts the story of her brother Ronald laying on the operating table and when the doctors said there was nothing else they could do, God did a miracle. 
"If God can raise the dead, He can handle anything that you're going through." | CeCe Winans
View this post on Instagram
"For I can do everything through Christ, who gives me strength." | Philippians 4:13 (NLT)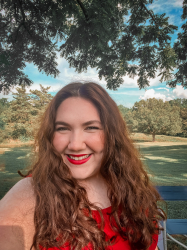 Latest posts by Alaina Goode
(see all)