Finding articles online that don't leave you feeling discouraged or overwhelmed or angry can feel like an impossible task sometimes. We're a small team at WAY Nation with a lot on our collective plate, but we think it's really important to create a space online that helps you find joy and confidence in your faith.
We wrote more than 300 articles this year! We wrote about everything from Pornhub to why taking naps is important and from the importance of lament to practical ways for you to help your friend that got Coronavirus, but there were some articles that were better than the rest.
I don't know if you heard, but there was a national election this year. I wrote and published this article before the election. That's very important to know before any assumptions are made (like there were on Facebook🤯).
QUOTE:  "When I look towards election day I am immediately filled with anxiety about the next few months. But then I come back to this truth: Jesus is Lord, and I am His herald. If I can remember that God is working with us to create a better world, then I can move past my anxiety and find rest and hope in Him."
Kaylee joined WAY Nation in March, then was immediately sent home with the rest of us because 2020. Even with those unusual circumstances, she has been killing it. Not only does she create awesome content regularly, she also manages our social media accounts, and keeps all of our projects on time and budget. Three cheers for Kaylee!
QUOTE: "I Still Believe inspired me to find strength in God through each personal battle I face, and it reminded me God is trustworthy. If you need encouragement, share this blog with a friend, go see the movie together, and be reminded God is faithful."
2020. The struggle was real. I know I struggled with understanding what God was up to in the world. And there were definitely days when I felt like he was maybe doing things the wrong way.
Bekah, a DJ on WayFM, can find plenty of reason to be mad at God, but she's not content to let it stay there and fester. She's full of wisdom about all kinds of things, and this article is a great example of that.
QUOTE: "I KNOW that God is good. There is no doubt in my mind that there is a purpose for all the pain I've been going through.
But I FEEL abandoned."
I got the idea for this article when I was reading Isaiah and realized he walked around naked for like two years. I just couldn't imagine how I would treat someone like that today. The things I would have said and thought about a crazy guy walking around naked, predicting our doom, would not have been fit for print.
QUOTE: "It's the people with single-minded devotion to their cause, and their God, that end up changing the world, and the Bible is full of people that changed the world by shocking their communities into a new understanding of God."
Edith has made more content for us than anybody this year, including some of our biggest posts ever. This one of my favorite pieces on WAY Nation this year because it's practical, Biblical, and funny.
QUOTE: "Life with God is exciting every day when we start to see him in the ordinary. He wants a relationship with you that is deeper than a few magical moments a year."
Future archaeologists will probably refer to 2020 as the "Year of Anxiety & Fear," and every bit of good, encouraging advice was essential in just getting going sometimes. Jake wrote this article when we were just learning what "Social distancing" and "flatten the curve" meant, but he nailed it and gave us some great reminders about God's faithfulness.
QUOTE: "As I've grown up, I've learned how to better manage my fear, but I'd be lying if I didn't say there were nights where I still felt like a six-year-old again, staring at the ceiling unable to fall asleep because my mind is consumed with worry."
The lead singer of Hawk Nelson, Jon Steingard, announced on Instagram that he no longer considered himself a Christian. Obviously, it rocked some boats, and Rob did a great job of summing up a lot of our thoughts. And he did a great interview with Jon that was one of our top videos of the year.

QUOTE: "I don't mean to single him out or to shame him. In fact, I applaud his honesty. I sincerely don't believe anything I write in this blog will reach him or win him back. Instead, I'm writing three blogs to encourage anyone who might share his doubts about the Church, the Old Testament, and God."
---
The whole team at WAY Nation is committed to creating articles, videos, and blogs that are fun & meaningful. We want it be a little easier to find encouraging words and thoughts online so your faith can be more confident and joyful.
We send out an email every week that includes the best stuff we made that week. Be encouraged each week by signing up below.
Don't Miss Out…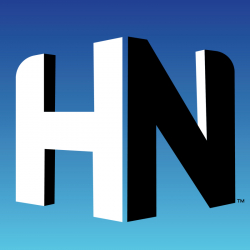 Latest posts by Hope Nation
(see all)