"Y'all Need Jesus" isn't just a t-shirt apparently. 
There are so many wonderful Christian country artists right now like: CAIN, Zach Williams, Rhett Walker, and Crowder. (Just to name a few.) And don't worry if you're looking for an amazing Country Christian playlist, we've already got you covered.
On the other side of the table there are some country icons who have some award-winning gospel albums. Let's get into it. 
1. Reba McEntire
Reba is a country music icon that has made over two dozen albums, three Grammy's, 16 Academy of Country Music Awards, 15 American Music Awards, and nine People's Choice Awards. She also has an extensive acting career since the 80's in which she had a self-titled sitcom that ran in the early 2000's.
Reba McEntire actually has not 1, but 2 gospel albums. Her album from 2017 "Sing It Now: Songs of Faith & Hope" actually earned her a Grammy and a Dove in the 48th Annual Dove Awards. Now that's fancy. 
Here's her performance with Lauren Daigle at the 2019 ACM Awards where they sing "Back to God" from that same album.
2. Carrie Underwood
Carrie has won over 180 worldwide awards, received 8 Grammy's, and became, in 2007, only the second country artist in history to win the Grammy Award for Best New Artist.
Carrie Underwood has a gospel album "My Savior" from 2021 where she covers several classic hymns like "Amazing Grace," "Because He Lives," and several others. She won a grammy for this album under the category of Best Roots Gospel Album in 2022. I mean, Jesus took the wheel on that one. 
She has also collaborated with several Christian artists like CeCe Winans and NEEDTOBREATHE. Here's the official performance video for her collaboration with CeCe singing "Great Is Thy Faithfulness."
3. Travis Tritt
Travis Tritt has won Billboard awards, CMA Awards, and two Grammy's over the past three decades. He also has been a member of the Grand Ole Opry since 1992. Fun fact, he has been featured in over 30 tv shows and movies since the 90s, where he unironically plays himself.
Travis just released his first ever gospel album on September 15th, 2023 called "Country Chapel." Now isn't it a great day to be alive. 
"I've been wanting to make a gospel album for 30 years. And I am proud to tell you that dream has become a reality." | Travis Tritt
Here's the first song on the album. "When God Dips His Love Down In My Heart."
If you caught all three of my country music puns in this blog, congratulations.
There are many other honorable mentions that could be listed like Dolly Parton for her collabs with Zach William and FOR KING + COUNTRY. Also Lady A's collab Chris Tomlin, and when Hillary Scott's single "Thy Will Be Done" was topping the Christian music charts.
What country artist did we forget? Comment below. Hopefully there are many more country gospel albums to come!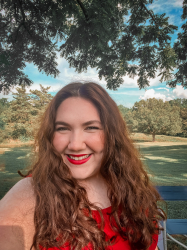 Latest posts by Alaina Goode
(see all)