Sometimes the apple doesn't fall too far from the tree.
Franklin Graham, president of the Billy Graham Evangelistic Association (BGEA) and the Samaritan's Purse ministry, is following his father's footsteps by making it his life's mission to see souls saved. He just finished the God Loves You "TideWater Tour" in which he visited six small cities from Maryland to North Carolina and over 35,000 people heard the gospel resulting in 1,800 people making a decision to follow Jesus Christ.
View this post on Instagram
God laid it on Franklin's heart to move the tour to the UK. In spite of efforts to prevent Franklin from coming to these venues, Graham remained focused on spreading the message of God's love.
While Franklin was in London, he was joined by Christian music artists CeCe Winans, Michael W. Smith, and Newsboys.
View this post on Instagram
There were 10,000 people at the live London audience, not to mention numerous families who watched the livestream. This movement has resulted in thousands of people receiving salvation and giving their lives to Christ. This is worth celebrating!
And just in case Franklin didn't make it clear enough, you are loved. God loves YOU! 
"No power in the sky above or in the earth below—indeed, nothing in all creation will ever be able to separate us from the love of God that is revealed in Christ Jesus our Lord." | Romans 8:39 (NLT)
The Billy Graham Evangelical Association does a daily devotion that you can find here. Or if you want to sign up for daily encouragement through scripture you can sign up for Word on the WAY.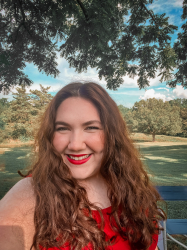 Latest posts by Alaina Goode
(see all)