At the age of 99, Billy Graham went home to be with Jesus.
Billy Graham preached the greatest news to an estimated 215 million people in 185 countries. He was a counselor and minister to dozens of U.S. Presidents. He was an author, role model, husband, father, and friend. But the best part is, Billy Graham did all of this for the sake of the Gospel. The way he spoke about his love for God will forever be encouraging and inspiring.
Though we will miss his presence here on earth, we know how much he looked forward to meeting the Lord. Here's a look at the legacy and inspiring words Billy Graham.
"God proved His love on the Cross. When Christ hung, and bled, and died, it was God saying to the world, 'I love you.'"

"The Christian life is not a constant high. I have my moments of deep discouragement. I have to go to God in prayer with tears in my eyes, and say, 'O God, forgive me,' or 'Help me.'"

"When granted many years of life, growing old in age is natural, but growing old with grace is a choice. Growing older with grace is possible for all who will set their hearts and minds on the Giver of grace, the Lord Jesus Christ."

"God has given us two hands – one to receive with and the other to give with. We are not cisterns made for hoarding; we are channels made for sharing."

"I am not going to Heaven because I have preached to great crowds or read the Bible many times. I'm going to Heaven just like the thief on the cross who said in that last moment: 'Lord, remember me.'"

"Being a Christian is more than just an instantaneous conversion – it is a daily process whereby you grow to be more and more like Christ."

"The greatest legacy one can pass on to one's children and grandchildren is not money or other material things accumulated in one's life, but rather a legacy of character and faith."

"I've read the last page of the Bible, it's all going to turn out all right."

"God's mercy and grace give me hope – for myself, and for our world."

"I look forward to death with great anticipation, to meeting God face to face."

"My home is in Heaven. I'm just traveling through this world."
My home is in Heaven. I'm just traveling through this world.
Click To Tweet
And how did Billy Graham answer the question: "Looking back on your life, what would you do differently?" His answer will surprise you and inspire you once again.
If you would like to learn more about Billy Graham visit the official, Billy Graham Memorial. 
Photo credit: https://billygrahamlibrary.org/billy-graham/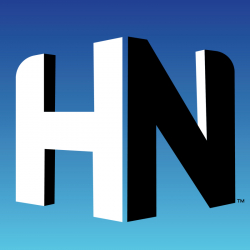 Latest posts by Hope Nation
(see all)