We have a lot of fun here at Way Nation making videos that will make you laugh, teach you something new, and tell you a story you haven't heard.
And apparently you like watching them! We had more than 750k views on the videos we made this year. If you haven't already subscribed to our weekly Digest email or to our YouTube channel you should do it now. We guarantee to give you fun & meaningful content that will give you confidence and joy every week!
10) 2000s Pop Song Battle
Guess along as Rhett Walker, Baylor Wilson (former Survivor), and Jordan Smith (2015 winner of The Voice) compete in a 2000s Pop Song Battle. And witness Wally & Betty's atrocious cover of "All the Single Ladies." 🤣
9) Dr. Seuss Quote or Rap Lyric | This or That
Guess along with rapper, Zauntee and Rob from Way Nation as they try to tell the difference between these Rap lyrics and Dr. Seuss Quotes! It's way harder than you think… Let us know how many you guess correctly!
8) Where Is God in Our Pain? | Jordan St. Cyr
By now, you probably know Jordan St. Cyr's song "Fires." But what you may not know is that several months after he wrote the song, Jordan and his wife faced an unexpected fire of their own when their daughter Emery was born with a neurological condition. Bekah & Jordan talk about what he's learned through the hard times, how he's wrestled through God allowing this to happen, and the everyday miracles that have come along the way. Plus, he shared what's been helpful for his family and how you can support someone walking through a fire of their own.
7) CAIN Sings Songs From a Mug
This might be the only place you see CAIN sing The Office theme song! Get ready for some pitch-perfect falsetto, a Nickelback cover, and hear the song they wish they wrote. All that and more from this mini jam session with CAIN. Featuring "There Was Jesus" by Zach Williams and Dolly Parton.
6) Country Song Battle
Can you guess these Country hits before Zach Williams, Rhett Walker, Wally, or Betty? Also, watch the siblings from CAIN go head to head.
5) Christian Artist's Dream Collaborations | Man+ Mic
We asked Christian artists "If you could open for anyone, who would it be?" The Newsboys picked Bruno Mars, and you won't believe who Lecrae chose.
4) Postpartum Depression | Joy's Story
Postpartum Depression – the topic moms only whisper about under their breath. No one wants to admit they're going through postpartum: It makes you feel empty, worthless, and defeated. Postpartum impacts every woman differently, but we hope Joy's story helps you feel less alone. If you know someone who has walked a similar path, share this video with them.
3) Hymn or Her | This or That
Guess along with Steven Curtis Chapman & Wally from WayFM as they try to tell the difference between these hymn titles and female pop star songs! It's way harder than you think…
2) MercyMe Songs From a Mug
This is going to the be the most fun concert you've watched in months. MercyMe takes on the Mug and delivers memorable classics and a few hilarious surprises. You cannot watch this without singing along or having a smile plastered on your face.
1) 2000s Christian Song Battle
Can you guess these 2000s Christian songs before Michael Tait and the guys from MercyMe? We would also like to apologize in advance for Bekah and Steve's competitiveness… Song Battles clearly bring out their wild side 😳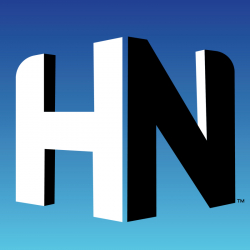 Latest posts by Hope Nation
(see all)