Even with the nationwide quarantine in full swing, I never like to find myself thinking, Wow. This movie was a waste of time! Last night, After watching the live action remake of Aladdin on Disney+, I realized I had broken my "bad" movie rule. I hate bad movies. My grid for "bad" always includes at least one of these:

1. Boring (The Curious Case of Benjamin Button)
2. Bad Acting (Live action remake of Aladdin)
3. Sexual Nudity- Just… Why?
No matter what kind of movies you love or hate, I've developed 3 surefire steps to make sure I'll never watch another dumb movie again. I want to share those steps with you now.
I know. It seems obvious. but once you google your potential, you instantly gain access to the trailer, the cast, and the review sites. On your phone or on desktop, Google gives you all of this: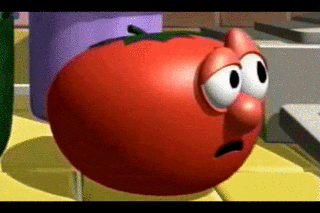 No. Rotten Tomatoes isn't a group of Veggietales characters going bad. It's a genius website that averages out scores on reviews from respected movie critics from around the country.
IMPORTANT SCORING TIP: A 65% – 95% score usually means super entertaining. Any score below 65% usually means bad acting, cliché storylines, or super dumb. Any score above 95% could mean the movie's way too artsy for people like me. I went to a movie with a 99% score once and walked out within 30 minutes to get my money back. I then slipped into another theater to watch Captain America: Civil War.
I hate sexual nudity in movies. Common Sense Media helps me read about every questionable scene with this nifty tool:

Each tab with a grey arrow directs you to a card. The card lets you read up on any Violence, Sex, or Language that appears in the movie. With this tool, you'll never be surprised by a nude scene or foul language again.

Since you have the tools to make a good decision on which movies to watch, use them to look up a few of these worthwhile Oscar nominees:
Little Women

1917
Harriet
A Beautiful Day in the Neighborhood
Richard Jewell
Learning to Skateboard in a Warzone (If You're a Girl)
St. Louis Superman
Walk Run Cha-Cha
Star Wars: Rise of Skywalker
JOJO RABBIT
Ford v Ferrari
Toy Story 4
Hair Love
Kitbull
Avengers: Endgame

Latest posts by Rob Vischer
(see all)