Who would've thought a Costco shirt could go viral? Well, that's exactly what happened when 24 husbands and sons wore the same exact shirt to church one Sunday at Lighthouse Baptist Church in Florida.
The associate pastor's wife, Tamara said they came up with the idea at a church member's baby shower since all the ladies were already together.
"We used the excuse of the upcoming Valentine's Day Banquet and that in order to match the family they needed to wear this shirt. It wasn't actually that hard to keep it a secret from our husbands since we didn't tell any of our kids."
This will certainly be a church service these men won't ever forget!
"What I hope people get from the video is how fun church can actually be!"
We hope this gives you a laugh, and maybe even an idea to recreate this at your own church or family gathering!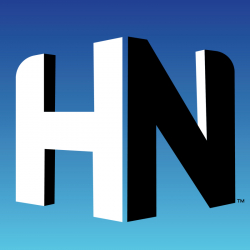 Latest posts by Hope Nation
(see all)