"The dramatic true story of an immigrant mum and her family." | Joel & Luke Smallbone
Y'all I am so excited. Joel and Luke Smallbone have been busy in the film world right now. And as of this summer, Kingdom Story Company and Lionsgate are going to produce their new film "Unsung Hero," set to release on April 26th, 2024.
This film is the story of how their mother and father immigrated to America from Australia and raised 6 kids (including this duo and their sister Rebecca St. James) to start a new life.
There will also be some familiar faces like Jonathan Jackson, Candace Cameron Bure, Kirrilee Berger, Lucas Black, Terry O'Quinn and Lady A's Hillary Scott as cast members. Smallbone and Richard Ramsey direct and wrote the script, and Joel will be playing the role of his father in the movie.
View this post on Instagram
This will actually not be Joel's acting debut as him and his wife starred in the new Christmas musical "Journey to Bethlehem."
View this post on Instagram
What better story to tell than the one that you have lived through? If you could name a movie about your life or about someone you love what would you call it?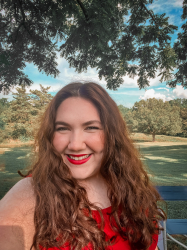 Latest posts by Alaina Goode
(see all)