We love how Instagram can connect us with incredible people who live authentically and are an encouragement to our faith. 
Here are 5 new Christian artists you should follow on Instagram if you want your feed to be filled with hope and joy. 
1) Baylor Wilson
You might recognize Baylor Wilson's new single "Jesus Happened", but did you know she was on Season 29 of CBS's "Survivor"? We won't tell you how she placed, because spoilers are rude, but if you're a "Survivor" fan and you haven't seen her season you should definitely check it out.
View this post on Instagram
Why should you follow Baylor on Instagram? 
Baylor posts a lot of updates about her new music, but she also shares encouraging scriptures and reminders that you are never alone.
View this post on Instagram
In one of her posts she says, "I love y'all and I'm praying for you!!!" We stan an artist who prays for her fans. 
2) Evvie McKinney
Evvie McKinney blew us away on FOX's "The Four: Battle for Stardom", and when she won the competition we were ecstatic. Wait…sorry for the spoiler. We know, not cool.
View this post on Instagram
Evvie can sing it all, from covering Arethra Franklin to releasing her own Gospel single "Bring the Whole Hood" you'll quickly start listening to her music on repeat.
Why should you follow Evvie on Instagram?
Evvie is authentic, refreshingly honest, and loves sharing scriptures that have impacted her life. 
View this post on Instagram
On a side note, we're living for this her cover of CAIN's "The Commission".
View this post on Instagram
3) Caitie Hurst
Caitie Hurst graduated from Liberty University and is a worship leader in Nashville, TN. Her newest EP "At All Times" is 5 songs of pop perfection you'll jam out to at the red light.
Why should you follow Caitie on Instagram?
Whether she is jamming out with her brother, covering Adele's newest single "Easy On Me" or competing in a Way Nation  Song Battle, Caitie has a lot of fun and it's contagious. 
View this post on Instagram
Also… Caitie, if you are reading this please send us the pad thai recipe below. Thanks.
View this post on Instagram
4
) Cade Thompson
If you haven't heard of Cade Thompson, you are going to thank us. You'll love his debut album "Bigger Story" and if you're a romantic, your heart will melt a little when you hear his song "Dear Future Wife."
View this post on Instagram
Why should you follow Cade on Instagram?
Cade is the king of Instagram reels. Like this one for example. 
Do you know how many times we had to watch this Reel before we realized it wasn't just a photo? If that doesn't make sense, watch it again.
View this post on Instagram
We love Cade's heart, his desire to spread hope, and his passion for sharing Jesus on Instagram.
View this post on Instagram
 5) Anne Wilson
We know what you're thinking, and no, Anne Wilson is not Baylor Wilson's sister. Although, we would love a collab between the two of them ASAP.
Anne Wilson landed a record deal after a beautiful and emotional video of her singing at her brother's funeral went viral. 
"Death isn't final when you know the Lord. It's only the beginning of what you were always created for and designed for. It's the gateway to life everlasting. So for the ones that resonate with this today, remember that our hope is in The Lord, the Maker of Heaven and Earth. He has a plan in the tears, the hurt, and everything in between. He exchanges ashes for abundant beauty. Praying for those that are walking through loss today. You are loved."
View this post on Instagram
Her song "My Jesus" which she wrote with Matthew West is a beautiful reminder that Jesus is there to carry your burdens.
Why should you follow Anne on Instagram?
Ok, Anne Wilson is a style icon. No, seriously. Her outfit choices are on point.
View this post on Instagram
But Anne's Instagram is filled with encouraging music and heartfelt posts about life, loss, and Jesus. 
View this post on Instagram
If you love Instagram, don't miss out on the fun and meaningful content shared on Way Nation like this: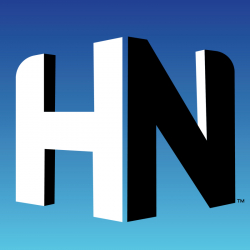 Latest posts by Hope Nation
(see all)