1. Russell Wilson – Seattle Seahawks
Russell gave his life to Jesus in sixth grade. These days, he's giving God all the glory for a 2019 payday of $79M from the Seattle Seahawks. Yes, you read that right: $79,000,000. But becoming the highest paid player in NFL history did not make him forget about God. He speaks out frequently about his faith through interviews, charitable contributions, and social media.
Fun Facts
He married Ciara, a pop superstar, in 2016.
He sports more social media followers than any other NFL athlete.
2. Drew Brees – New Orleans Saints
As a junior in high school, Drew decided to follow Jesus after he tore his ACL. Four years before winning Super Bowl XLIV with the New Orleans Saints, Drew said he felt called by God to join the city of New Orleans. In an interview with Sports Spectrum he said, "The Lord was telling me this is our calling."
He recently appeared in a Focus on the Family promo for Bring Your Bible to School Day on October 3 where he encouraged kids to "share God's love with your friends." He also has actively raised funds for the National Wildlife Federation, the Make-A-Wish Foundation, and many other charitable groups.
Fun Facts
He decided to sign with New Orleans 6 months after Hurricane Katrina wrecked the city.
He was named Walter Payton Man of the Year in 2006 for his charitable work.
3. Nick Foles – Jacksonville Jaguars
Nick went to church growing up, but he never gave his life to Christ until his freshman year of college. In the first month at school, his two grandmothers had passed away, and he felt purposeless and directionless in life. In the midst of a terrible beginning to his freshman year, he sat in his truck, started crying, and prayed, "Lord, I don't have any strength. I don't have any confidence. I have no guidance. I have no clue why I'm in Michigan right now." He continued, "That's when I gave my life to Christ."
Fun Facts
He was named Super Bowl LII MVP.
His wife was the first person he met on the University of Arizona campus.
4. Derek Carr – Oakland Raiders
Derek gave his life to Jesus after receiving a letter that said, "You're not the person that I thought you were." The letter came from one of his close female friends. Up to that point, Derek had talked a good game about loving God, but he lived the lifestyle of a football player who partied until 3 a.m. After reading the letter, Derek apologized to God and to his friend.
Heather, the friend who gave him the letter, eventually married him. Together, they work with Valley Children's healthcare and Fellowship of Christian Athletes to make a difference. Oh, and by the way, he also plays at starting quarterback for the Oakland Raiders.
Fun Facts
His older brother, David Carr, was picked No. 1 in the 2002 NFL Draft.
He and Heather have 3 sons.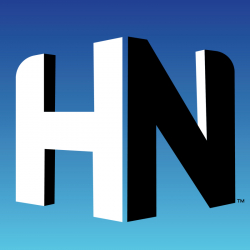 Latest posts by Hope Nation
(see all)