Have you ever heard a song and it instantly took you back in time? Well, you're in for a treat because the nostalgia is coming in hot with these 12 songs that are over 20 years old!
When you listen and remember these songs, think about how they make you feel. What emotions come flooding in? Maybe you were young and remember listening to one of these tunes on the way to school, or maybe you sang one of these songs to your kids as a lullaby when they couldn't fall asleep.
Whatever your story may be, look at where God has you now 20 years later. Look at how He's grown, shaped, plucked, and molded you to look more like Him in the last 20 years. How uplifting is that truth? To know that whatever we have walked through over the past two decades, that God has never left our side. Not even once!
So as you go down the list, listen to these and reflect on God's goodness in your life. His provision has always come right on time, and let these 12 songs be a reminder of his faithfulness to us – no matter what the past, present, or future holds!
1. Spoken For by MercyMe
2. Holy by Nicole Nordeman
3. Million Pieces (Kissin' Your Cares Goodbye) by Newsboys
4. Irene by tobyMac
5. Magnificent Obsession by Steven Curtis Chapman
6. Above All by Michael W. Smith
7. No Greater Love by Rachael Lampa
8. In Christ by Big Daddy Weave
9. Come Together by Third Day
10. Ocean Floor by Audio Adrenaline
11. With All of My Heart by ZoeGirl
12. Open Up the Sky by FFH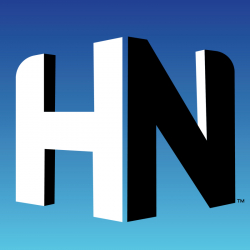 Latest posts by Hope Nation
(see all)