Last month Erwin Brothers Entertainment, the producers of I Can Only Imagine, announced that they intend to do a movie based on the life of Jeremy Camp.
Jeremy Camp's story has the potential to be as good a movie as Bart Millard's. Given that the announced title of the movie is, I Still Believe, odds are the movie will focus on Camp's loss of his first wife, Melissa,  just before he wrote the song by the same name.
Camp's story is a powerful one about learning to lean into God even when it appears that he isn't there. No one would have blamed him for turning away from God after he lost his wife, but instead he embraced God and found comfort in him. Now his testimony is all the stronger for it, and he helps bring thousands of others to Christ through his music.
Camp and his new wife, Adrienne, have also been open about a miscarriage they had back in 2009, which could possibly play a role in the film, although this is less likely.
Erwin Brothers Entertainment are looking to match the success of their previous movie I Can Only Imagine. We at WAY Nation believe it succeeded largely because of the cameo appearance by WAY-FM's DJ, Wally (open for debate, maybe it was Dennis Quaid). As of yet, there have been no announcements about the cast.
All-in-all, if the movie is as well produced as I Can Only Imagine, pays enough honor to the source material, and has strong enough acting and writing it should be a good film to go see in theaters next year.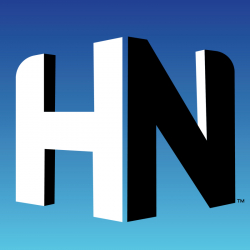 Latest posts by Hope Nation
(see all)