Thank you to Yippee TV for sponsoring this article. Yippee TV is a new streaming streaming service made for families that's safe and sass-free!
1. There was a Veggie-gate – Bob and Larry's new look amid fan revolt. Netflix made new episodes and changed the characters!
Reaction from (adult) fans was poorer than expected, with many calling nostalgically for a return to the original designs, despite the relatively subtle nature of the changes. The Facebook page has been deluged with negative comments, including:
"…Please change them back. They actually look a little creepy."
"…This saddens me. They look like they're meant for babies now, not for the whole family to enjoy! I guess if I ever have kids, I'll just have to stick with the old classics."
Source
2. There is a Youtuber who remixed the theme song and it is awesome! Fans agree too – it has 1.4M views.
3. VeggieTales tagged videos have 34 Million views on the emerging platform TikTok
4. And a college student posted a new VeggieTales Remix every day during the lockdown.
Check out all ten of his videos, plus his new project of turning Frozen into a Corona Musical.
5. VeggieTales contained a number of references to Star Trek, Monty Python, Forrest Gump, Indiana Jones, Laurel and Hardy, The Lord of the Rings, and The Grapes of Wrath.
6. VeggieTales have been satirized on SNL, Rick and Morty, and The Simpsons, and creator Mike Nawrocki is okay with that!
"You know that when you are being satirized, you've left an impression," Nawrocki said in an email. "From Saturday Night Live to The Simpsons to now Rick and Morty, it's great that Bob and Larry are recognized as characters who remind kids that God made them special and he loves them very much."
7. Brand new VeggieTales are in the works again.
Five brand new shows can be found exclusively on the new streamer Yippee. Apparently they have a total of 58 VeggieTales, more than anyone else by our count! And Yippee has "no ads, algorithms or attitudes."
Get a special deal and 7-day trial with the code WAYFM on Yippee!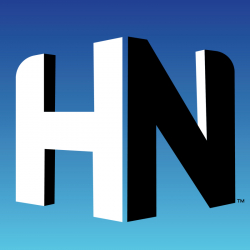 Latest posts by Hope Nation
(see all)