for King & Country finished the Australian leg of the Burn the Ships World Tour last week. It was a big moment for them as they returned to their motherland and headlined at the Sydney Opera House. They've moved onto the Philippines and Singapore, and you can expect to see their American leg start on March 8, 2019.
In the meantime, they've been very active on social media and what they've been up to has proved to be highly entertaining.
1. Sydney (Nostalgia, Travel Trips, and Dangerous Animals)
The first major part of their voyage, was a show at the Sydney Opera House. They sold out their first show, and due to demand were able to add a second as well.
https://www.instagram.com/p/BtLhz7slsd7/
As you can see in their Instagram post, they promised a documentary about their time in Sydney. This "documentary" was live streamed, and mostly expressed Joel and Luke's emotions about returning to their home country along with shots of the Sydney Opera House in the background. They also spend a considerable amount of time talking about the many dangerous animals native to Australia, and Courtney, Luke's wife, gives some tips for traveling internationally with three kids.
Also while in Sydney, Joel and Luke were interviewed by The Today Show (not the American one with Kathie Lee.) This stood out to me also, because the anchor called Joel, "Josh."
2. Brisbane (Koalas)
They moved on to Brisbane, Joel and Luke's hometown. And koalas.
https://www.instagram.com/p/BtR2Ag_F11E/
https://www.instagram.com/p/BtQBFQJlV6R/
3. Melbourne (The Great Ocean Race)
Next up, Melbourne and the Palais Theatre where Luke dared the band run and jump into the ocean and back again in the middle of the show during Joel's "Priceless" talk. They made a fancy video documenting their escapades!
https://www.instagram.com/p/Bta7QQNFt-A/
Whether this video is real or creatively edited, it shows that the rest of the band is also having fun while on tour.
4. Adelaide (VIPs)
While all of this was going on in Melbourne, little did the band know, but a couple of their fans were having car trouble a few minutes from the venue. A local radio station partnered with the band and Jetstar to send the two to Adelaide, the next location on the tour. The fans got to meet Joel and Luke and experience the concert!
https://www.instagram.com/p/Btj9_z5lN_I/
If you'd like to for King & Country live check for tickets here.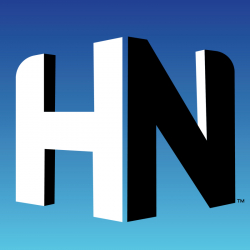 Latest posts by Hope Nation
(see all)