Finding articles online that don't leave you feeling discouraged or overwhelmed or angry can feel like an impossible task sometimes. We're a small team at WAY Nation with a lot on our collective plate, but we think it's really important to create a space online that helps you find joy and confidence in your faith.
We wrote more than 250 articles this year! Here are the top 10.
Whether it's a physical storm you are seeking comfort from or a difficult storm of life you are facing right now, you are not alone. Your Father in heaven is close to you and if you seek His face I promise He will meet you in the middle of the storm to hold you in His arms and tell you not to be afraid.
Here are 7 songs to help you keep your eyes on the God who will never leave your side.
Contrary to popular belief, I've never done prison time myself. But it is part of my brother's story. I learned a valuable lesson about God from my brother's time in prison. As hard as it was for me to comprehend, God knew the situation better than me, and He was working.
This year, I decided to delete all of my social media. My decision presented difficult decisions like not being able to use Facebook Messenger or Facebook Marketplace. Also, I can't DM any acquaintances.
I love the Olympics. Possibly too much. I've lost sleep while staying up late to watch swimming, and the first thing I do every morning is check my phone for overnight updates on medal counts.
So, just like the rest of the country, it was heartbreaking to learn that Olympic gold medalist Simone Biles withdrew from the women's team gymnastic final in Tokyo. But I can't see any other option but to respect her decision. And here are 3 things we can learn from the "Greatest of All Time" taking a step back.
I don't usually like Christian tv shows, but The Chosen is different. It's different because it's good. Watching The Chosen has led to a mini spiritual revival in my family. I'm not overstating this, and I don't mean to gush, but I can't help it. I've cried. I've laughed. I've seen myself in many of the characters (not Jesus), and I've been able to read the Gospels and see Jesus through a new lens. As I've binged, I've relearned these 7 things about Jesus.
I know it's easy to look at "Celebrity Christians" and say that their music or their lifestyle doesn't honor the Lord and disregard them as a "bad witness." But I challenge you, before you judge our celebrity brothers and sisters in Christ, first look inward.
My kid is OBSESSED with the TV remote. If he even sees it, it's over. He will get to the remote as fast as he can and try to turn on the TV. If we take it away, he completely loses it in a full on tantrum.
Most of us do not show our love for TV quite like as intensely as my one year old, but we do start and finish each day with it. I tend to be on my phone and computer so much for work, I never stopped to think about the impact of TV in my life.
I'm glad Jesus shows mercy to stupid people. If he didn't, hope would've been lost for the late 90's version of me. If you picture the friendly Christian guy in your high school who tried to befriend everyone, that was me. Following Jesus is way harder than following trends, so sometimes I opted for the latter.

Modest is Hottest." It's the theme of many "purity talk" nights in youth group, and it was the title of a satirical video Matthew West made last week as he sang about wishing his girls would be "a little more Amish, a little less Kardashian."

The world was blown away not only by the voice and beautiful lyricism of Jane Marczewski but also by her grace, faith, and strength. We celebrated her Golden Buzzer moment on America's Got talent after she performed a beautiful original song called "IT'S OKAY." On the morning of August 2nd only 8 days before the LIVE shows began, Nightbirde shared on social media that she wouldn't be returning to the AGT stage.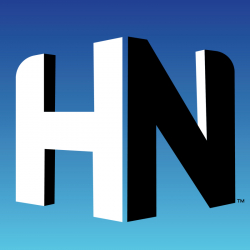 Latest posts by Hope Nation
(see all)