If you need a boost of encouragement (and so much cuteness) look no further!
Watch Christian and Sadie Robertson Huff's sweet baby girl, Honey, praise the Lord in Church! It was such a precious moment and mom, Sadie said, "I could see the curiosity in her eyes. She seemed almost unsure about what we were doing as we raised our hands. But man was she interested in it. She studied it."
View this post on Instagram

Honey's curiosity reminds us to keep the childlike faith, but the older we get, sometimes that seems much easier said than done. You might even be asking yourself, "How do I even do that?"
Sadie shares how tough and intimidating worship may seem with –
"Sometimes it can feel intimating to worship. It can seem confusing even, when you look around at a world so troubled and you see people with hands lifted high trusting in God. It can feel awkward to surrender and express yourself in such a way that gives glory to a king you can't even see."
But maybe it starts with simply going back to the basics. There's a song by David Dunn called, "I Wanna Go Back," that says:
"I wanna go back
To Jesus loves me this I know
For the Bible tells me
For the Bible tells me so
I wanna go back
To this little light
Gonna let it shine
Gonna let it shine
I wanna go back"
If you grew up in church, you're probably very familiar with those two nursery school songs. When you think of children, maybe you think of their carefree attitudes and wonderment. We need to take it back and channel our inner child again, because no matter how old we may get God, will always remain our Father.
"But when you experience a glimpse of the goodness of God you can't help but express yourself in such a way that reflects your hearts gratitude. You don't care about what other people think. You worship because despite how troubled the world is, this king is your HOPE."
"With all my heart I will praise you, O Lord my God. I will give glory to your name forever." Psalm 86:12 NLT
"Let everything that breathes sing praises to the Lord!" Psalm 150:6 NLT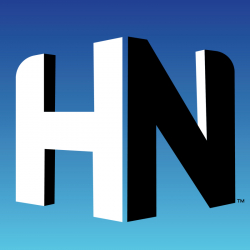 Latest posts by Hope Nation
(see all)