On the afternoon of January 2nd, 2022, Jay Weaver, of Big Daddy Weave, went to be with the Lord. Please join us in continuing to pray for his wife Emily, their 3 children, and Jay's bandmates.
Here is a message from Jay's brother and bandmate, Mike Weaver:
View this post on Instagram
Hey everybody, thank you so much for all your prayers for my brother, you have walked with him through a huge fight, and I am so sorry to bring this news but I'm also excited to celebrate where he is right now. My brother Jay went to be with Jesus just a couple hours ago.

Due to complications with Covid-19 on top of everything else that he already had going on and you guys have seen him walk the uphill battle and you guys have helped carry him through so much and I'm telling you the Lord used him in such a mighty way out on the road for so many years and anyone who has come in contact with him just knows how real his faith in Jesus was. I believe that even though Covid may have taken his last breath, Jesus was right there to catch him. I know that he is seeing things now that I long to see. My heart's broke. My heart's broke for my family here and Jay's family in Florida. But we all just really wanted to thank you for walking with us through so much for so long.

There will be more information soon but we just wanted to let you know that the prayers for healing can turn into prayers of Thanksgiving now that Jay is in God's presence. We'll all deal with the heartache as it comes, there's that broken part of being in this broken place until the day we're going to step through and see what Jay is seeing. I know that there was a great reunion with a lot of folks today, I believe that. I don't know how it all works, I just trust in the Lord and I know his love for us. We sense His love and we sense your love as well and we just want to say thank you for praying and thanks for walking with us through this crazy crazy time. We love y'all and we'll let you know more as there is more to tell.
In times of loss and sorrow we can remember Psalm 34:18 that says the Lord is close to the brokenhearted. 2 Corinthians 5:8 assures us that to be away from our earthly bodies is to be at home with the Lord. Jay is home with the Lord. We are thankful for his faithful ministry while he was here with us and we remember him with love.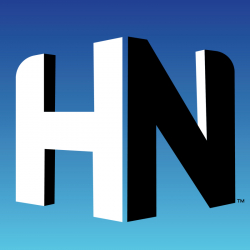 Latest posts by Hope Nation
(see all)