We streamed a ton of awesome music on WAY LOUD in 2018, so we made a comprehensive list of the most popular songs on The Christian Rock Station this year.
If you love Christian Rock, you'll love our WAY LOUD channel, streaming the very best rock, alternative and hard music 24/7. Check it out in WAY Nation's Listen Tab or download the WAY LOUD app where you can only listen wherever you go, but also interact with a community of rock fans like yourself.
Here are your Top 10 Christian Rock songs of 2018!
10. Hearts Like Lions – "Get This Through"
9. Spoken – "This Is Not the End"
8. Skillet (feat. Lacey Sturm) – "Breaking Free"
7. Fireflight – "I Won't Look Back"
6. Twenty One Pilots – "Jumpsuit"
5. Wolves at the Gate – "War in the Time of Peace"
4. Death Therapy – "Slow Dance (With Death)"
3. The Red Jumpsuit Apparatus – "On Becoming Willing"
2. RED – "Gone"
1. Ledger – "Not Dead Yet"
Honorable Mentions:
Fit for a King – "The Price of Agony"
Glasslands – "Misery Game"
Remedy Drive – "Warlike"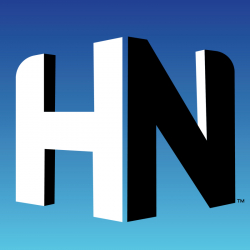 Latest posts by Hope Nation
(see all)