Lauren Daigle was scheduled to preview her highly anticipated new self titled album in Nashville on March, 27th. When she heard about the tragedy at The Covenant School in Nashville, she rescheduled her show and instead held a community wide prayer vigil instead.
On Instagram, she said:
"Today's shooting is truly heartbreaking for our Nashville community and all of those impacted. I'm going to postpone my performance tonight, and in its place, host a community-wide Prayer Vigil. To everyone who was planning to come out, please continue to come join us as we share in a time of prayer and worship to honor the victims and everyone in need.

To those in the local Nashville area, if you need a safe place to come pray, mourn, and be with your community, please join us. The doors are open for all."
Lauren's preview will be rescheduled for April 5th.
View this post on Instagram
We know how important it is to respond to tragedies with prayer. As we face another round of impossible headlines, we have to continue to pray for the victims' families, their fellow students and teachers, and many in the Nashville community who are impacted by this horrific event. Please join us in prayer for those who have been affected by this heartbreaking tragedy.
If you're looking for ways to respond in addition to prayer tap here and if you are struggling to understand why God allows tragedies to happen we hope this helps – Wrestling With God and Prayer After Another Mass Shooting.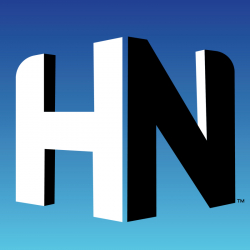 Latest posts by Hope Nation
(see all)