God is on the move in a way the world wasn't expecting… through TikTok!
Over 80 million streams later and up and coming Christian Artist, Katy Nichole, is covering the world in prayer through her new song "In Jesus Name (God of Possible)." The powerful song has touched the hearts of millions, and people everywhere are using it to share their own stories of victory through Christ.
When asked about the song Katy said, "If I had one thing that I could say to people, it's that God is a God of healing. This song is one of the greatest gifts God could ever give me. I want to be a good, faithful servant to the Lord. I'm just grateful to be His vessel."
Prior to writing "In Jesus Name (God of Possible)," Katy was diagnosed with scoliosis and underwent surgery to straighten her spine. This led to persistent post-surgery pain that sent her into a bedridden mental and emotional spiral. Three years later, Katy went back in for an operation to remove the metal rods and screws that had been placed in her back.
"I go into the second surgery, and I come out of it, and the smoke cloud of depression was gone. I encountered the Lord in that moment. When I got my X-rays after surgery, my spine was actually straighter than when the rods had been in it. So when I say that God can do miracles, I mean it, because I've seen it."
View this post on Instagram
"There's no story that doesn't matter to God. Every story was written by Him, and He's the greatest author of all time. God's healed me, so I know He can heal someone else. I'm going to share my story and hope it will encourage others to go and share theirs." – Katy Nichole
Whether you find yourself in a season of waiting, healing, or getting up to try again, God is right there with you. Let us know how we can be praying for you, in Jesus name.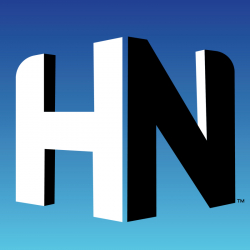 Latest posts by Hope Nation
(see all)