You might know Grace Vanderwaal for winning America's Got Talent in 2016. No one saw it coming, but as soon as she walked out onto that stage with her ukulele and opened her mouth to sing, America was spellbound.
It's nice to see that she's not only still going strong since her rise to fame, but she's using her platform to encourage and bring hope to her fans. Her brand new single, "Clearly" is a reinterpretation of Johnny Nash's song from the 70s, "I Can See Clearly Now." Her accompanying music video to the song is bursting with emotion and hope for anyone feeling lost or in the dark.
Grace hopes to spread positivity through her song, saying: "['I accept all the things I cannot change'] is my favorite lyric from my new single. As much as we can try to change ourselves, you'll still always be the same person. you can never change who you are, no matter what your heart will remain the same. Today, look in the mirror.. really look. who you are, what you have, not what you don't. you are you…. there's only one of you as we know it, everyone else is taken. You'll never be someone else so you might as well try your best to accept, or even love . . you."
If you want to hear more fresh music like "Clearly," check out the WAY New music channel! You can listen right here on WAY Nation in the listen tab or download the WAY New app and listen any time, anywhere.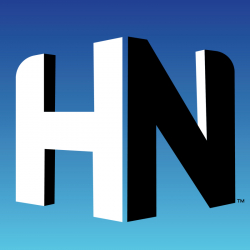 Latest posts by Hope Nation
(see all)