You may not have heard, but there was a big worldwide event this last weekend. Prince Harry married Meghan Markle in a ceremony that was like nothing seen in Windsor Castle before.
More than a billion people tuned in to watch the wedding, and they were in for a treat. There was a gospel choir that sang a beautiful rendition of "Stand By Me," a 19-year-old musical prodigy performed, and Presiding Bishop gave a stirring sermon about the power of love.
Curry's sermon is probably the most heard sermon in the history of the world, and seized on the opportunity to proclaim the message of Jesus:
He didn't die for anything he could get out of it. Jesus did not get an honorary doctorate for dying. He didn't — he wasn't getting anything out of it. He gave up his life. He sacrificed his life for the good of others, for the good of the other, for the well-being of the world, for us.
That's what love is. Love is not selfish and self-centered. Love can be sacrificial, and in so doing, becomes redemptive. And that way of unselfish sacrificial redemptive love, changes lives and it can change this world.
Bishop Curry spoke with boldness and hope about the power of Jesus's love to change the world. His words are even more poignant when you remember that he was in the same room as several heads of state, powerful media members, and speaking live to billions around the world!
Photo Credit: Alexi Lubomirski/Kensington Palace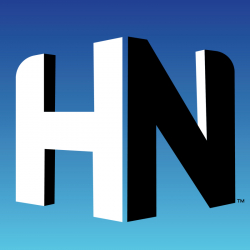 Latest posts by Hope Nation
(see all)