Even Justin Bieber can't get enough of the popular worship song, "Reckless Love." Originally by Cory Asbury and Bethel Music, the Biebs took to social media to post this impromptu, acapella cover. Watch it for yourself!
https://www.youtube.com/watch?v=hTpSl6qBZP4
Justin Bieber is an interesting one to watch. Over the past couple of years he's posted more and more about a newfound and growing relationship with God. On Easter Sunday, he posted his own explanation of what the holiday is really all about. And I'll tell you what, he's pretty close to sharing the Gospel – right there to his 98.5 million followers. His post said:
"Jesus has changed my life. Easter is not about the bunny, it's a reminder that Jesus died on the cross for my sins and then rose from the dead defeating death! I believe this happened and it changes everything! I am set free from bondage and shame and I am a child of the most high God and He loves me exactly where I am how I am who I am."
Wherever Justin Bieber is with the Lord, we hope he keeps seeking the truth and keeps loving Jesus!
And wherever you are in your walk with God, we hope the same for you!
If you need a place to start growing in your faith (or maybe just a fresh perspective to kick-start it again), check out the World's Biggest Small Group! If you've ever dealt with feelings of anxiety, worry, or fear in any capacity, our current, 15 day study is for you. It's called, "Fear: What it is and how to live beyond it." We'll send you inspiring stories and Scripture verses right to your inbox from Christian artists and personalities who have been there, too.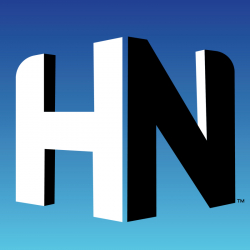 Latest posts by Hope Nation
(see all)