Imagine you're driving down the interstate on a regular day and you suddenly feel your vehicle starting to slide into opposing traffic. That's what happened to Darren Mulligan from We Are Messengers on the morning of February 4, 2022 as he was driving to the airport for a We Are Messengers concert.
Instead of hitting the other driver on the road, Darren took matters into his own hands.
"I couldn't bare the thought of someone being hurt so I did everything I could to flip my vehicle off the road and that's what I did. It is a miracle that I'm alive, I'm a little sore but I walked out of that vehicle without a scratch."
Talk about divine intervention! Darren said right before the crash that he was praying to the Lord and finished with, "My life has always been in your hands and it still is." The other driver checked on Darren and even drove him to the airport so he could continue serving the Lord faithfully through We Are Messengers' upcoming performance.
View this post on Instagram
We're so thankful for God's provision in this story and for Darren's outlook that encourages us to seek Christ in all things! "I am a very grateful man, more than ever and I'm convinced this too is the goodness of God in my life. #comewhatmay "
"In every high, in every low
On mountain tops, down broken roads
You're still my rock, my hope remains
I'll rest in the arms of Jesus
Come what may"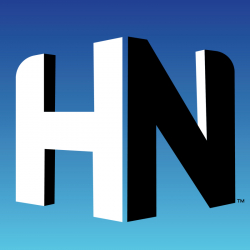 Latest posts by Hope Nation
(see all)