Finding songs to match the range of emotions that come with graduation can be challenging. Excitement, celebration, sadness, nostalgia, disappointment…it's all there! So, here are 17 song suggestions ranging from happy/feel-good songs to more sentimental lyrics.
We hope you find something to add to your playlist as you celebrate this next phase of life for you, your friends, and loved ones!
Do you have any songs you would add to the list? Tell us in the comments below!
Inspiring
1. "This is Your Life" by Switchfoot
2. "Every Moment" by Joy Williams
3. "Dare You to Move" by Switchfoot
4. "Legacy" by Nicole Nordeman
Feel Good Anthems
5. "Best Day of My Life" by American Authors
6. "Ready or Not" by Britt Nicole, feat. Lecrae
7. "One Shot" by Hawk Nelson
8. "Good Time" by Owl City feat. Carly Rae Jepsen
Nostalgic/Sentimental
9. "Unwritten" by Natasha Bedingfield
10. "Friends are Friends Forever" by Michael W. Smith
11. "Good Ol' Days" by Macklemore feat. Kesha
12. "You're Gonna Miss This" by Trace Adkins
13. "Everybody's Free to Wear Sunscreen" by Baz Luhrmann
14. "Long Live" by Taylor Swift
15. "Good Riddance (Time of Your Life)" by Green Day
16. "Time of My Life" by Bill Medley and Jill Warnes (Dirty Dancing)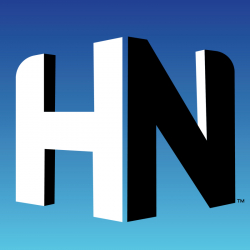 Latest posts by Hope Nation
(see all)