Find your new favorite thing thanks for author, Annie F. Downs! She loves to have fun and recommended some great new items that will both make you laugh and make you wonder where this have been all your life. Here's what she had to say!
1. Favorite Instagram account to follow
Dave Barnes! So funny, so ridiculous. I love that man.
2. Favorite movie of all time
You've Got Mail (Deluxe Edition)
3. Favorite book you're reading (besides 100 Days to Brave)
A Wrinkle in Time
 by Madeleine L'Engle
I'm reading everything by Madeleine L'Engle in 2018, that's my goal!
4. Secret ingredient you need in your kitchen at all times
My phone… to order food!
5. Favorite song to sing in church right now
"Reckless Love" by Cory Asbury
6. Best thing to do when you need to feel brave, but don't
Do it anyway… You just do the thing. That's the best thing to do. And call somebody!
7. Favorite way to cheer up a friend.
Go to the movies! I love going to the movies… Sometimes the best thing you can do is swing through Taco Bell, get a burrito, and put it in your purse, then go to the movies. Thank me later.
8. Makeup item you don't leave the house without
Red lipstick
9. Favorite podcast you're listening to
FunTherapy with Mike Foster
10. Favorite place to shop
In Nashville, I have 3 favorite places…
Live FashionABLE (live fashionable.com)
Watch Annie share the full list in this video! (She's hilarious, by the way!)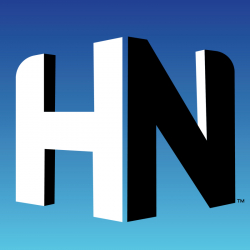 Latest posts by Hope Nation
(see all)