Chart-topping Christian rapper, Tedashii, lists out his favs and he's not being a "Dum Dum" about it.
Our friends at NGEN Radio asked Tedashii what his top 5 CHH (Christian Hip-Hop) artists, and you might be surprised by his answers. After the unintentional shade thrown at Tedashii in our Hymn or Hip-Hop This or That, it was only fair that we let him put in his two cents. Check it out:
View this post on Instagram
Tedashii's new EP "Dead or Alive Pt. 1" featuring several other rap artists like Lecrae and Trip Lee just released last week. And no, it has nothing to do with Bon Jovi, haha. Tedashii claimed "this project is a lifetime in the making."
Here's "Victory Lap" from Tedashii's new EP.
What do you think about Tedashii's list? Comment below YOUR favorite Christian Hip-Hop artist and who you think deserves to be on the list.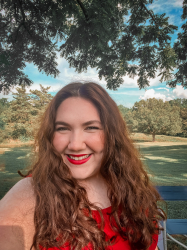 Latest posts by Alaina Goode
(see all)