"You Say" singer Lauren Daigle actually heard a "no" from Simon Cowell on American Idol.
In a recent interview with Cosmopolitan (of all places,) she recounted the story of how that "no" shaped her future and spurred her on to where she is now.
"You Say" singer @Lauren_Daigle didn't let a "no" from Simon Cowell on @AmericanIdol (#tbt 😉) stop her from landing a sweet deal with a record label. 👏 👏 pic.twitter.com/dnKBSNqhIZ

— Cosmopolitan (@Cosmopolitan) April 25, 2019
Lauren says, "It's amazing how a 'no' can be detrimental in one place, but how much power it can also give you! … I was at the very end of Hollywood week when you walk in and sit with the judges and they tell you 'Yes, you've made it to the Top 24' or 'No, you have to go home.' Sure enough, it was Simon Cowell, and he said, 'I'm sorry, but it's gonna be no.' I opened the door and I see my mom and tears just start streaming down myself.
I remember thinking, 'My whole plan has just flipped upside down…' I knew right then, sitting in that moment, I'm going to have to decide whether I'm going to get back up and start trying or if I'm gonna let that just determine the course of my life.
I remember thinking, 'What are the next steps? I don't even know.' So I moved to Baton Rouge and went to college and while I was at college, that's when I met this band. We would sing covers in all different places… and I remember just love it! I knew something's coming! This is training ground. I can feel it…"
After singing background vocals on an album and getting invited to an artist retreat, a label saw her sing and signed her!
"Its so beautiful and powerful to see where a 'no' can take you," she says. "I would tell younger Lauren, 'Just hang tight. Ride the wave. Let the journey unfold before you as it's supposed to and you'll be right where you're supposed to be."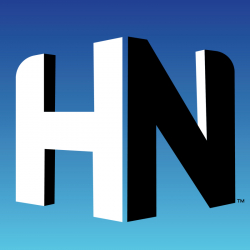 Latest posts by Hope Nation
(see all)