I grew up in the church. But I never heard of Advent until my fourth year of college. My senior year, I took a class on Germany to help prepare me for a cross cultural trip to the same country at the end of the semester. Near the end of the term, the professor told us about the German tradition of celebrating Advent. He even threw a little party for us at his home complete with traditional snacks and the like. 
I loved celebrating Advent. When I devoted time to marinating in the story of Advent with a community, the tradition brought more depth to my Christmas season. But Advent felt like something far away and ancient – like the tradition would never be part of my home. It continued to seem distant until I married my husband and moved to his hometown. After we moved, I was delighted to find out his church celebrates Advent for the whole month of December just like they do in Germany. 
In my new home church I learned about the four Advent candles and their names: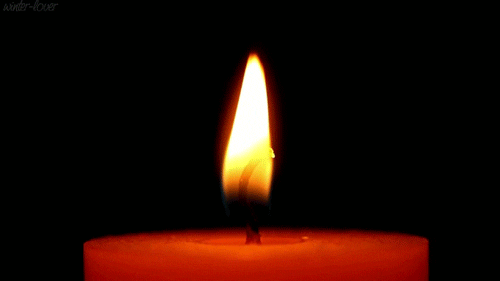 Hope,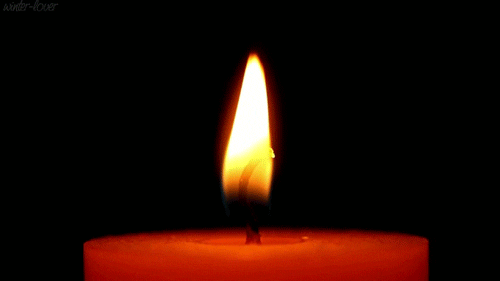 Peace,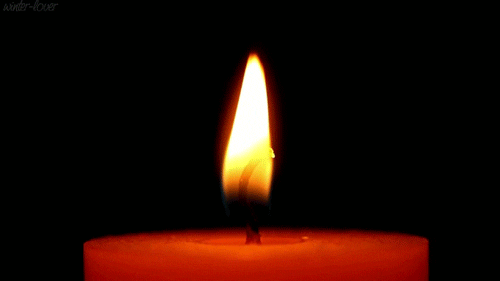 Joy,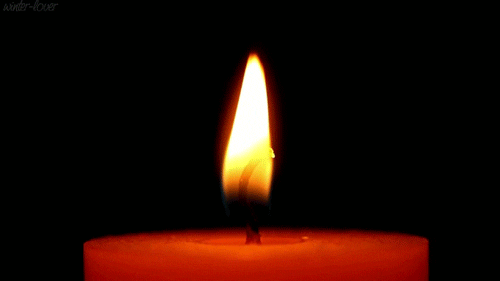 Love. Because I was a newlywed that first year, I was invited to speak about the final candle of love at the women's Advent by Candlelight Tea. And every Advent since that first year of marriage, I've found myself reflecting on the meaning of each candle.
Love
Looking back on the first year in my new home with my new husband, I realize I learned a lot about love- not the surfacy love of a good romcom, but the gritty selfless kind of love. It's the sort of real love that Jesus showed me how to give by coming to earth as a baby, living a human life with all its limitations, dying on the cross, and rising again on the third day. 
Every time I see the love candle being lit, I remember to live less selfishly and to give of myself more generously to my husband and subsequent kids. It's not always easy to put my family first, especially when I've barely slept in a week and the housework is out of control. In those moments, I'd rather go back to bed and sneakily stream a Youtube video on my phone.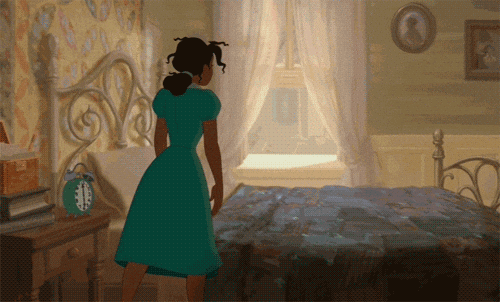 In those moments I try to remember how Jesus often stayed up all night praying. Then the next morning, he'd get up and carry on with His ministry in the next town. He must've felt tired too. I don't know if Jesus ever felt overwhelmed by the thousands of people, but He managed crowds daily as he worked through massive lines of people waiting for healing. And it probably required draining amounts of mental and emotional energy. 
So I try to carry on too with His strength. I imperfectly love my kids and save emotional energy for my husband at the end of the day all while managing the crowd and working through a never ending list of chores. 
Joy
When we finally had a few kids who were old enough to love the holidays, I began to understand the joy of Christmas. Before we had kids, I understood the joy intellectually, but it was never visceral and close to the heart. 
One year, when my oldest son was 4, my daughter was 2, and my second son was just a baby, I spent the whole evening after bedtime setting up Christmas. For weeks, I had been preparing for the evening by making paper circles in Christmas colors and gluing them together to make gingerbread pyramids that I taped along the top of two walls. I also made a Christmas wonderland on the mantle with stocking hangers and old glass ornaments that depicted the nativity scene. I lit the tree with colored lights, and more twinkly lights hung around the windows. It was magic.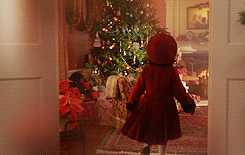 The next morning they woke up early- just like every morning- while it was still dark. We could see the glow of the twinkly lights coming down the hall, evoking a few little gasps. When we reached the living room, their faces lit up and peals of laughter filled the room as they danced with unrestrained joy. 
I found new joy for Christmas in my kids' joy. I love to see it through their eyes every year. And now they're getting older, so I can share the story of Jesus' birth with them. We talk about why He came and try to dive into the true joy of the season- the joy of salvation through Jesus, who saves us from fear and the hurt sin causes. 
Hope
One Christmas season a couple years back taught me a lesson in hope. After a year of financial hardship, I was looking forward to December with a sense of gloom. I didn't know how I was going to pay for any of it- the extra groceries for the baking, the Christmas Eve outfits, the Christmas pjs, the presents, the stocking stuffers, etc. 
Jesus must have looked down on me sulking that Thanksgiving and said to Himself, "I'll show you who is the God of provision and your hope in times of trial."
His provision started with a pile of Kohl's cash from various family members who pooled together the in store vouchers from their Black Friday purchases. With that Kohl's cash, I bought all the Christmas Eve clothes and pjs for the kids. I even managed to squeeze in a few stocking stuffers too. 
Next my mother-in-law showed up with several bags of groceries. She knew what we were going through. She knew that things were tight. After she brought the groceries, I was able to find enough extra money to get the supplies for a big batch of cut out cookies and the revered Christmas pumpkin roulade cake I make for my husband every year. 
Then, my mom, who also knew things were tight, handed me an envelope with cash in it. Her gift allowed me to purchase presents and the rest of the stocking stuffers. Everything was covered. The kids had a Christmas full of all our little traditions. It was beautiful. The love and support from our family made it beautiful.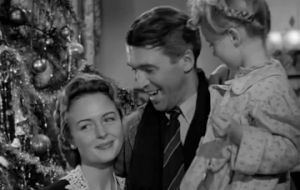 I remember feeling so grateful that Christmas Eve. I sang a little louder than usual, thanking Jesus for all the well-timed provision. I tried to push the thought of the next week out of my mind. We had plenty for the week, but how was I going to pay for next week's groceries? I remember looking down at the candle in my hand and praying, "God, you brought me this far. You gave me Christmas for Christmas this year. I have hope that You'll bring me through next week too."
I went home with the kids, got them dressed in their new pjs, and tucked them into bed. I waited for my husband, who is the worship leader at our church, to finish the late Christmas Eve service and come home. I filled the stockings and placed the presents under the tree as I waited. When he walked in the door, he said, "You'll never believe what just happened!" He explained how several church ladies had stopped him at the end of the night and handed him Christmas cards. He opened them in his office and found checks in all of them. 
One thing amazed me as I took the cards and added up the checks. The checks equalled the amount I usually spent on a week of groceries. It was then I realized my hope was in Jesus, not only for matters of the soul, but also for my daily bread. 
Peace
This year I'm trying to learn more about peace. I'm determined to practice peace as I go through the Christmas season. Whenever I feel the frenzy of holiday anxiety rise like the tendrils of fast growing ivy around my insides, I sit down. I stop. I take a deep breath and think about my favorite name for God, Immanuel. 
Immanuel means God with us. When I face the anxiety of all the extra work of the holidays, I speak Immanuel over it. God is with me. Even if the wreath never makes it on the front door, God is with me. Even if half or none of the Christmas cards make it to the mail box, Jesus is by my side. Even if I have to say no to most of the Christmas events at the kids' school or church and feel embarrassed about it, Immanuel. 
As long as we have some cookies, some presents, and some time together as a family, it is enough. I have Jesus, holding my hand and offering me His rest. He is enough.
Jesus never asked me to make the house look like the set of an elaborate sitcom to honor the anniversary of His birth. He asked me to remember it. Jesus never asked me to fill my calendar 'til it was booked and overbooked. He invited me to join the angels in worship, singing, "Glory to God in the highest!" Jesus never asked me to buy a pile of gifts to rival that of a Disney Christmas special. He asked me to give His love to others.
Jesus invited me to find rest in Him, for His yoke is easy and His burden is light. So I intend to take Him up on that offer and find rest this Christmas. I intend to let the cultural expectations go and take on His yoke. 
In remembering Advent every year, I remember Jesus. I remember no matter where I'm at, Jesus offers me the love, hope, joy, and peace I need to not only make it through the holiday season. He gives me everything I need to make it through every season.
Latest posts by Etta Woods
(see all)