Wright is getting it right. (Yes, we meant to do that.)
You may know 25-year-old Letitia Wright as Shuri from The Black Panther. You may not know that after a serious battle with depression, Letitia is speaking out about how her faith played the major role in her healing and success. There's something to be learned from her story.
If you follow her on social media, you'll see her regularly point to God in moments of public success. It's always cool to see God start showing up in seemingly unlikely places.
"I was putting so much pressure on myself," she told The Hollywood Reporter. Her ambitious acting career was thriving, but she found herself sinking into a deep depression and questioning her place on earth. It was her faith that saved her.
Hollywood Reporter says, "Sparked by a trip to a Bible study, it was faith that rescued her from this "very dark place," she says. Immersing herself in Christianity, she found her equilibrium. Acting, she could take or leave; she turned down a film with Nicole Kidman to focus on her rehabilitative journey. "I wrapped it up and was done with it, happy to do anything that was more chilled," she says. "But that's not the way God had it with me."
When auditions for Black Panther rolled around, she told a friend "I've got this role, God has told me." And sure enough, she got the call and got her break-out role of Shuri, the Black Panther's genius younger sister. The actress says she relies on hearing God's voice when deciding whether or not to take a role.  She says, "Just because it may have a big name or a big budget," she says. "Am I right for this part? Is this what I should be playing? If something feels off in my spirit, I know that's God's way of saying, 'You shouldn't do that.'"
Is it a coincidence that a Bible Study jump-started her faith and helped her start to hear the voice of God better? We don't think so. Romans 10:17 says, "So faith comes from hearing, and hearing through the word of Christ." 
We don't know Letitia's full life story, but this part of it reminds us of how taking time to reset and focus on God's Word and what He's saying can change everything. It's not really about the career success. It's about combatting depression, finding true and lasting hope despite circumstances, and inviting God to bring peace into every area of our lives.
We're rooting for you, Letitia!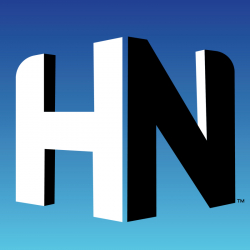 Latest posts by Hope Nation
(see all)