Sometimes genius hits you like a bolt of lightning!
That's what happened for Wally when he was told Ryan Stevenson would be coming in to the studio. He thought it would be fun to play a game with Ryan based on his song "Eye of the Storm." Much to our surprise, Ryan said no one had ever done anything weather related with him and this song.
Wally tapped into everything he could remember from his high school physics class and built this amazing weather replicating contraption! The results are hilarious.
Wally also noticed that Ryan's new song "Amadeo" sounds a little like the opening song from The Lion King. He decided to make a little mashup to share with him that led to a deep conversation about some of Ryan's personal highs and lows based on the lyrics of the song.
"I just felt like the Lord was saying I will bring the opportunities to you, just keep writing what's in your heart. Write down into a song what I'm teaching you through this time."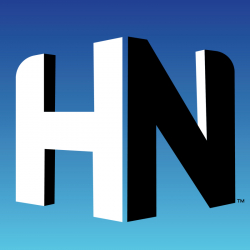 Latest posts by Hope Nation
(see all)